For over a decade we have offered the highest quality landscape services in Rosenberg. We create stunning landscapes for new homes and upgrade mature landscapes by adding beautiful plantings and features such as pergolas, custom patio covers, and outdoor kitchens creating unique landscapes. We integrate all of the landscape elements to create a stunning outdoor space that truly extends your living area into the landscape.
We employ craftsmen with specialized experience and expertise in one or a combination of landscaping elements including plantings, patios, driveways, outdoor kitchens, water features, pergolas, patio covers, stone work, and landscape lighting.
Please take the time to review all of the services we offer. If you have an idea for your landscape then please spend some time in our photo galleries or contact us and we work with you to design your ideal outdoor space.
Landscaping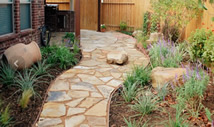 Patios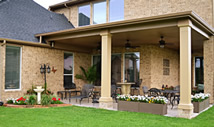 Pergolas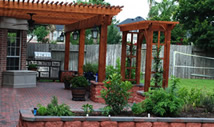 Patio Covers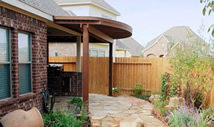 Outdoor Kitchens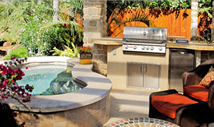 Stonework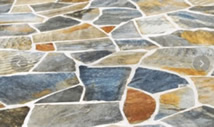 Landscaping in Rosenberg, TX
Our landscaping services have grown and so has our company's reputation for superior customer service, creative designs, quality workmanship, and affordable pricing. Please take the time to review a cross-section of the work we have done. We look forward to talking with you.