Concrete patios offer malleability and longevity to outdoor areas. It's also a cost-effective design that allows you to explore other looks without getting the price. Here are some of the concrete patios we've constructed and installed that we love.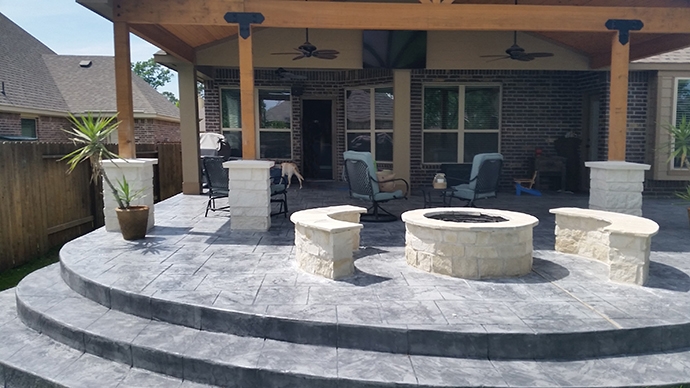 Fashioned like a flagstone-paver patio, this concrete patio features a semi-rough finish that allows for enough friction and lessens possibilities of slipping especially when it's raining. The concrete has also been stained give the floor a distinct color that make it stand out against the whitewashed half-columns and fire pit.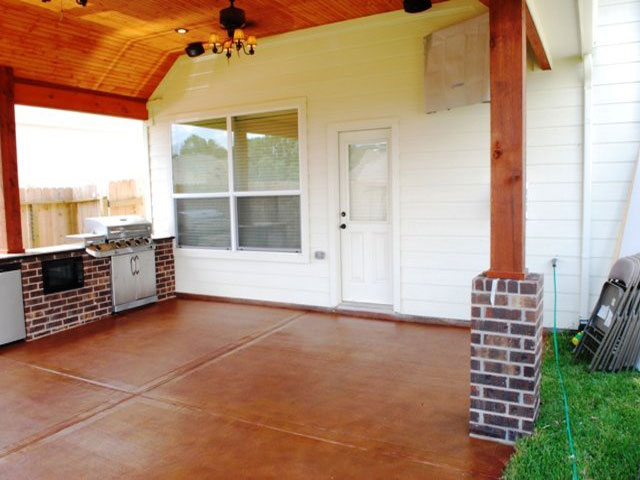 A concrete option also offers flexibility in terms of color through staining. This patio has a stained concrete finish that blends with the post and ceiling, giving you a well-coordinated warm wood palette.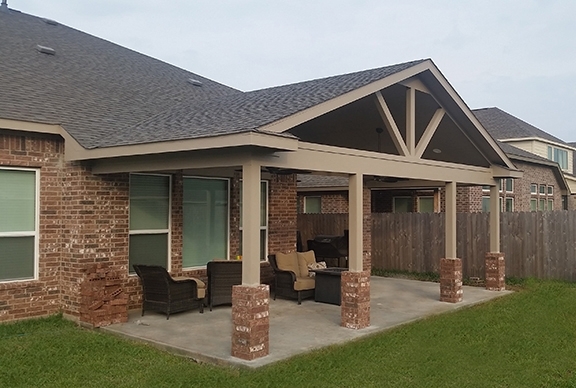 While faux finishes and staining are add-ons, concrete in its plain form can also be a good patio surface that holds on its own. If you're looking for a low-cost, minimum effort of maintenance required option, a smoothly finished concrete is your best bet. It works for small spaces, whether it has regular or irregular shapes.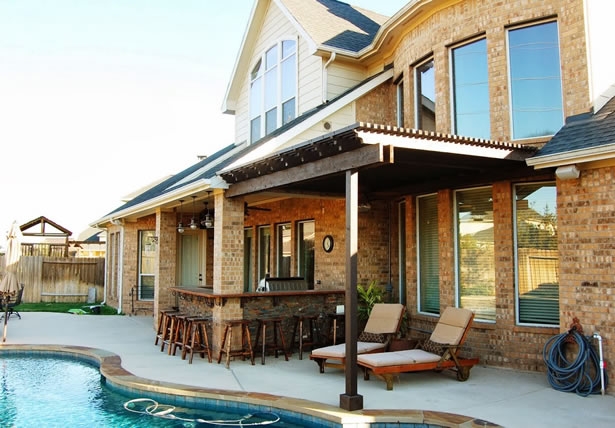 Due to its low cost, concrete is also the top option for wide outdoor spaces which would cost a fortune if you use other more expensive patio surfaces like flagstone. It's easy to install and with minimal care, can last a lifetime.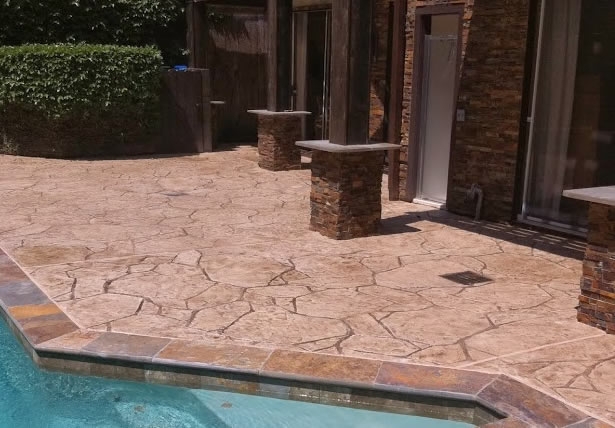 Stained and stamped, this concrete patio by the pool provides swimmers enough friction when they step out of the pool. While concrete usually provides a smooth patio surface, it can be carved and stamped to achieve a degree of roughness that lends friction and safety especially if it's a walkway or area that will receive a lot of foot traffic.
Did any of these concrete patios impress you? Would you love to know more about concrete patio projects? Call us today for a free consultation or estimate on a concrete patio you've been planning to install!