For big celebrations with the family like the Fourth of July, outdoor kitchens prove to be a worthy investment. An outdoor kitchen allows you to entertain your family and friends al fresco without having the need to go out of the comfort of your own home. In this article, we'll show you some of the past outdoor kitchen setups we've done in different scales.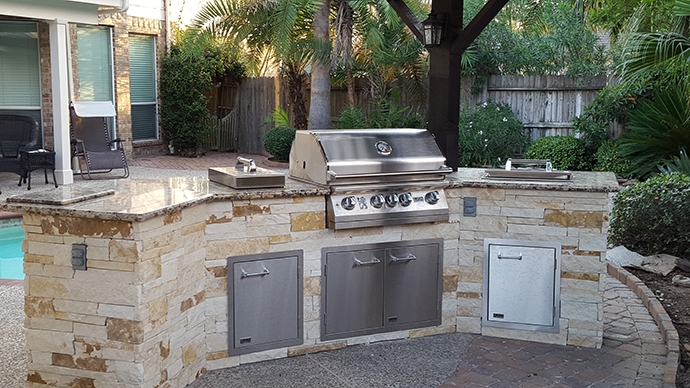 A wide U-shape layout, this outdoor kitchen allows for multiple people working in the space. There's plenty of counterspace for food preparation while the storage area and ice box are neatly tucked underneath. On the other side, people coming from the pool can easily grab a snack laid out on the counterspace facing them. Talk about convenience!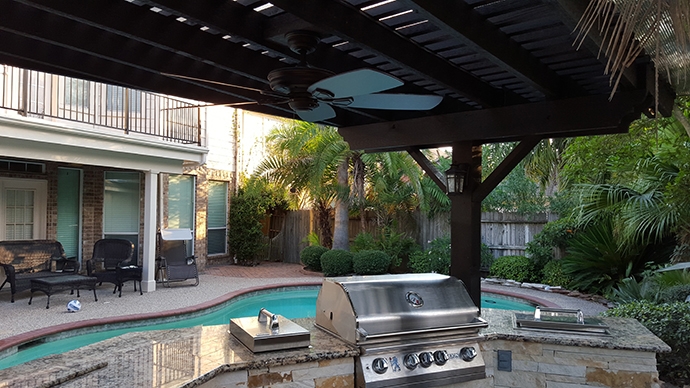 Even if it's outdoors, it can still get stuffy in the work area. To combat this, there's a ceiling fan installed on the pergola beam to facilitate proper airflow. There are also lanterns attached to the posts for lights at night.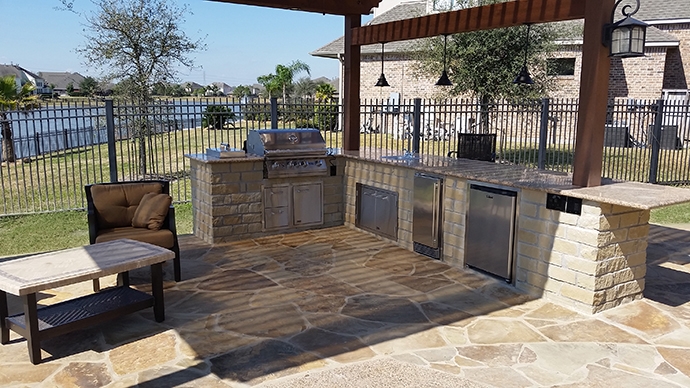 Another outdoor kitchen layout is the L-shape. This layout is one of the most common, easily adaptive layouts that can work in any given space.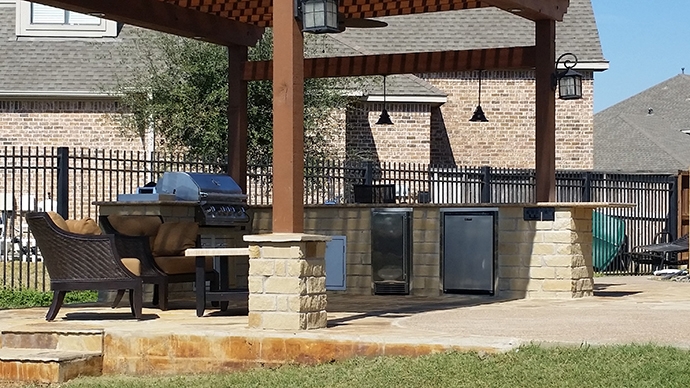 For this set up, the space allowed for a sitting area. There are also task lights hanging from the pergola's beam.
These are just some of the layouts we do for outdoor kitchens. If you want to spend the next holidays entertaining and cooking a meal for your family and friends from the functional and comfortable outdoor kitchen, talk to us today!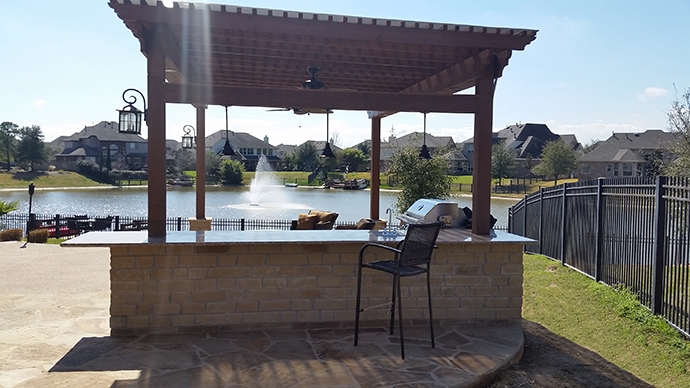 At the other side of the counterspace, bar chairs can be placed facing the pond. Aside from the task lights, there are also lanterns to serve as proper lighting at night. Maximizing the space, the kitchen leads out to a deck which can host several friends and family. To give the workspace enough light but minimize the sun's harsh rays all throughout the day, the pergola was also fitted with a semi-transparent cover.