Landscaping your lawn is part of putting the finishing touches to your home.
If you want to spruce up your curb, go all out and embrace the futuristic 2015 trends of sleek lawns, livable outdoors, minimalist, and modern plants.
Here are a few insights on how to go about it.
Expect to see lots of boulders and walls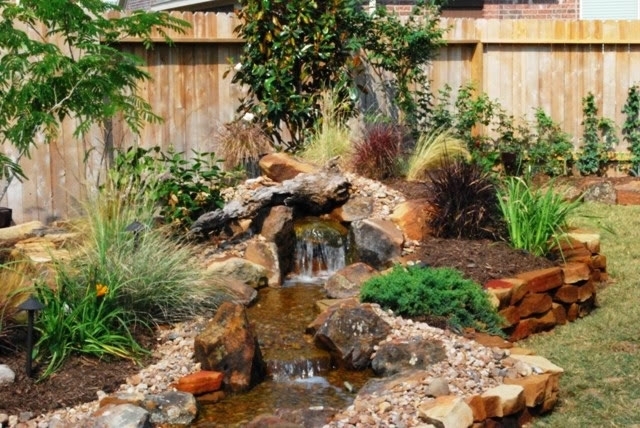 Boulders and rocks create a harmony between the lawn and the home. Expect to see people incorporating more rock and walls in landscaping.
People are interested in stone seating walls, concrete retaining walls, yard boulders, and rock gardens.
Ornamental grass is back
People have avoided ornamental grass for a while due to its high maintenance tendencies, but this looks like it's about to make a comeback in 2015.
Ornamental grasses come in different colors, textures, height, and they can be manipulated to grow in various shapes. Due to technology advancement, modern ornamental grass requires less water and fertilizer after it establishes roots, which is why it is becoming popular again.
People have reserved the back yard for edible plants in the past, but 2015 brings a difference. Expect to see edible plants right, left, front, and center. Edible gardening includes vegetables, herbs, fruit, and alternative turf grass. Anticipate to see beautifully blended gardens with edible ornamental plants.
Expect better quality and fewer ornaments
People are looking into the future, hoping that their landscaping will last until then.
Year 2015 trends come with better quality materials with less bling. People are investing in stainless steel or hardwood patios, cedar posts, over the top stone walls and other long lasting landscaping solutions.
A new breed of water features
Water features are a classic and they may never go out of style. However, they keep evolving with every passing year and 2015 is no different. Expect to see over the top water features with self-sustaining mechanisms that save water and energy.
Modern architecture is characterized by clean and sleek clarity, which is not necessarily symmetrical. Get used to see geometric shapes that do not have symmetrical finishing. This applies to walls, pools, gardens, garden ornaments, ponds, patios, and other landscaping structures.
Technology is always ahead of any upcoming trend since it evolves faster than the trends. New green technologies for water conservation as well as energy-saving systems will be the design rage.
New green irrigation systems are expected as well as new systems for supporting marine life and water features including tech-friendly lighting accessories and systems that help light up the lawns at night.
People have become busy, hence, they want their landscape to take less of their time.
This is one reason they're looking towards using low maintenance plants and landscaping ornaments. Drought resistant plants, moss, ground cover, sturdy grass, and a layering of annual and perennial plants will continue to dominate the landscape next year. These require less water and chances of overgrowth is at a minimum.