For those who love eating a perfectly grilled steak, and love to cook it, too with their own special sauce concoction, an outdoor grill will spell heaven. If you want to get an idea how to set it up, take inspiration from our past grill projects. Here are 5 grills we have set it up in the past!
Back to Basic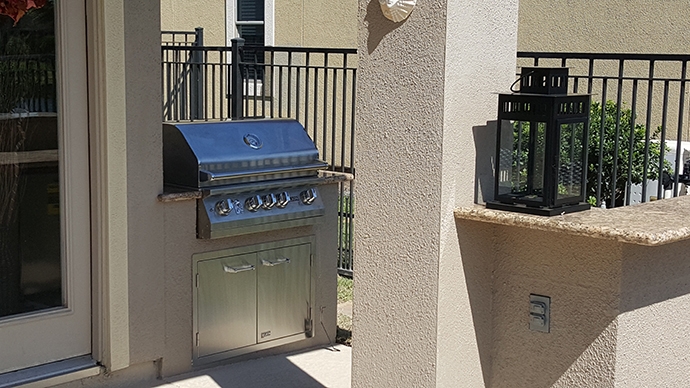 A basic grill setup like this makes it cost-effective for you to achieve your grill station without breaking the bank. A counter in front can be both a workspace and place to serve your grilled dishes. And with the patio cover providing great shade even in the afternoon heat, you know the grill is in its optimal place!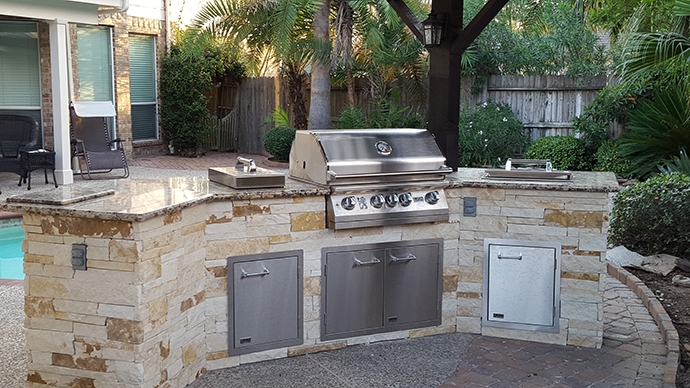 If you've got a larger space, say by the poolside, this grill setup might just be right up your alley. With an additional built-in ice bucket for keeping your drinks and some sealed marinating meat, you've got a functional grill station. All that's missing is company for a great swim & grill party.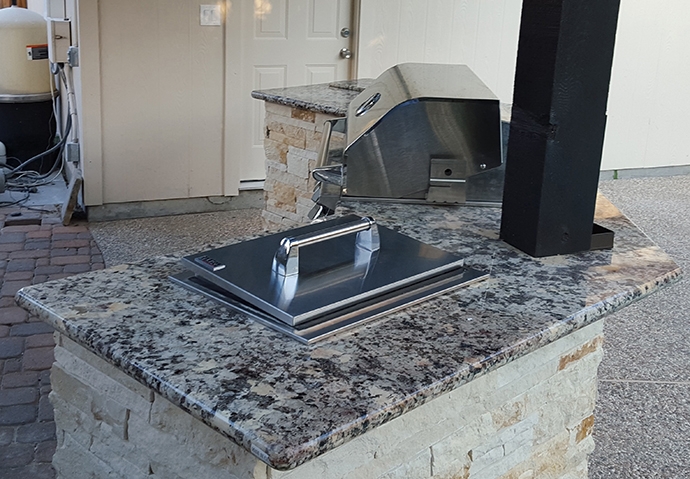 If you don't have the pool, who's to say you can't have the same grill set up? This patio space makes the semi-concave setup work double as a partition for the open space. There's still the ample workspace for preparing and laying out the cooked grilled dishes and the ice storage.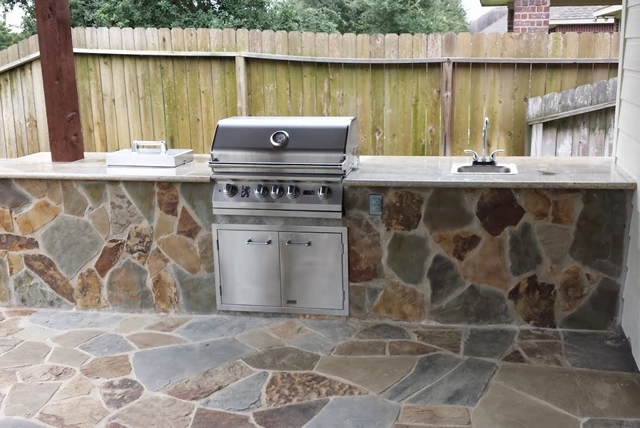 Make your grill setup more efficient and tidy with a small sink by its side, saving you trips to your kitchen sink for rinsing dishes, cleaning ingredients, and clearing up your grill station after every get-together or grilling. Making sure your grill is clean and ready right after each cooking session ensures a longer life for your grill, eventually giving you the best ROI for each cent you spent on it.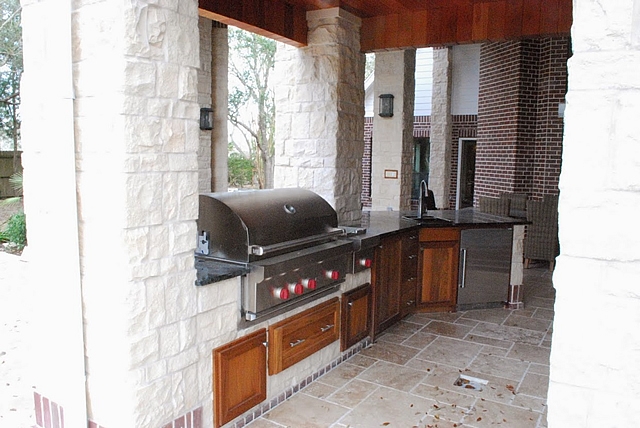 Take it one step further by incorporating storage for some grilling utensils and serving plates. Maximize the space under your grill with some drawers and have all the utensils and knives you need for cutting up your meat at hand. If you have a small refrigerator, you can also ask for a custom-built slot to slide it in perfectly.