Cats are cute and fluffy with friendly characteristics, but once you set them free on your lawn, you might regret it.
They dig up your beautiful plants and make them their litter box. They chew up some plants and cause them to dry up and wither.
If you have many cats, they trample and flatten your plants, stink up the yard and mess up your landscaping. You should make sure that they stay off the yard by using the following tips.
Cats do not like water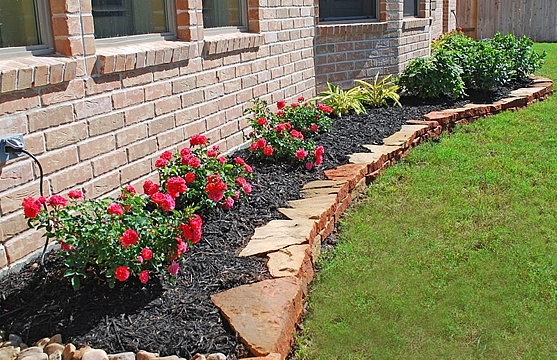 Cats have a water phobia and do not like getting wet. You can install automatic sprinklers with motion detectors to scare them off when they invade your lawn. Watering the lawn in the morning and evening keeps the soil wet, hence keeping the cats away.
Use chicken wire
Laying chicken wire on top of your soil keeps cats away since they hate walking on it. They are unable to dig up and make litter spots when there's chicken wire in their way. You can lay the wire before you plant so that the plants can adapt to it, but if you have already planted, cut out some spaces with a wire cutter to provide enough space or plants to expand.
Use commercial cat repellents
Cats are territorial and they mark their favorite spots using their pheromones and urine. Commercial cat repellents have predator's pheromones such as urine from coyotes, bobcats, and foxes. You sprinkle them in your yard, lawn, and garden and it keeps the cats away.
Make the ground unbearable
Cats like walking on soft and dry ground. Use mulching between your plants and other materials that trap moisture in your garden so that cats stay off your plants. You can also use pebbles and coarse sand on the lawn so that they hate walking on it and digging it up.
Create a strong smell
Cats are sensitive to smells and they avoid places with strong smells. You can cut up pieces of lemons, oranges, and other citrus fruits and pour them in the garden. Others include raw onions, chili powder, ginger, cayenne, vinegar, and citronella. This will keep the cats from using your garden as a litter box. You can include cat repellent plants such as lavender, rue, pennyroyal, and rosemary. They help to keep cats away as well as stop them from nibbling on the rest of your plants.
Use mothballs
If you have a real problem with cats, you can use moth balls to repel them. However, note that mothballs are poisonous and they need to be handled with care. Do not use them in the presence of children and other pets that may ingest them. Keep them in a covered jar with breathing holes.
Strike a compromise
If you have stray cats that keep ruining your garden, then you can repel them completely. However, if the culprits are your own cats, you can make a compromise by making them a sand box far from your plants. Keep changing the sand since if it becomes over saturated, otherwise the cats will move into your garden. You can even create a catnip patch to keep them away from your plants.