Patio covers make your patio more accessible during any weather or time of the day. In this article, we'll give you 5 types of customized patio cover designs which can easily be constructed for your own home.
Simple Roof Extension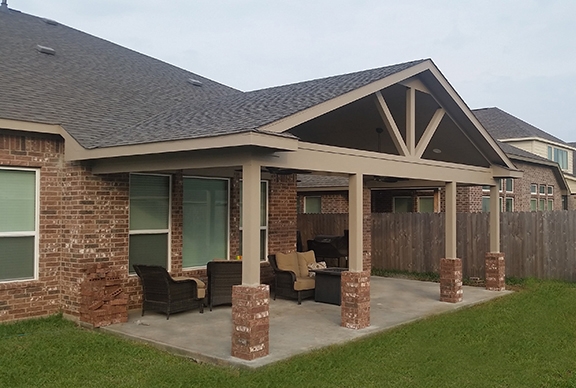 This simple roof extension creates a seamless addition of a patio cover using the same roof material as your house. This patio cover is designed in the classic gable roof design. If you want to make your patio airy, a gable roof is the best roof design for your home since it catches the wind easily. However, if your location is prone to get strong winds that can easily uproot a roof, it's best to choose another roof design.
Same Roof Design, Different Levels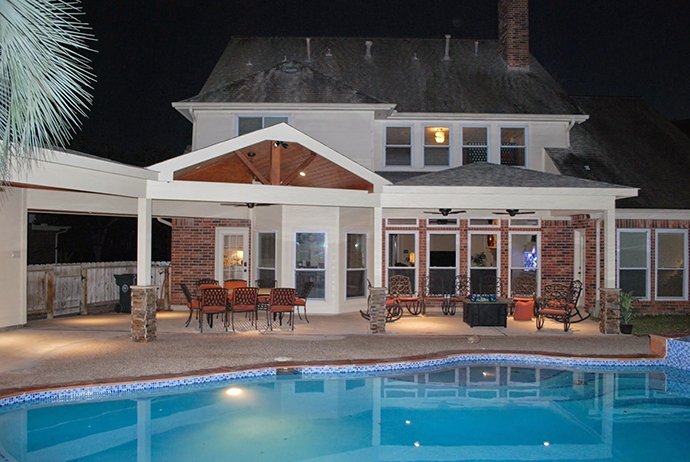 This is another rendition of the gable roof design. If you have a wider patio to cover, you can have two gable roofs installed, with different height, angles, and ceiling structure. You can have a higher open gable roof design if you want to make the patio area airy. You can also lower the angle of your roof incline if you do not want your patio cover to obstruct the views from your second level windows.
A Pergola and Gable Roof Combination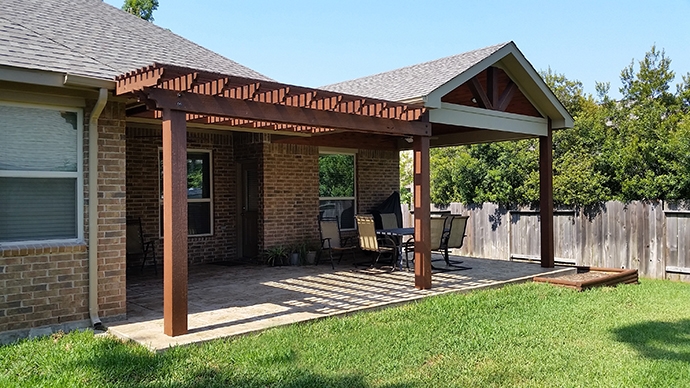 Another combination of patio covers, this patio has both a pergola and open gable roof design. If you still want the sunlight to shine into your patio, then a pergola can also be used as a semi-open patio cover. Aside from a partial patio cover, a pergola also gives your exteriors an elegant look.
Standalone Patio Cover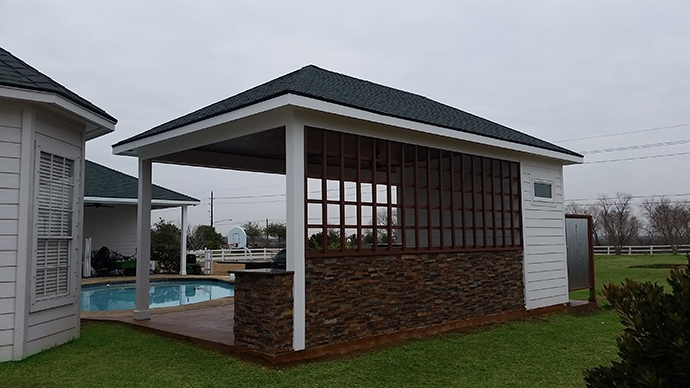 A standalone patio cover can be easier to build since you don't need to consider the existing roof structure of your home. But if you want your roofs to look uniform, you can still use the same materials. You can also choose the same or pick a new roof design for it.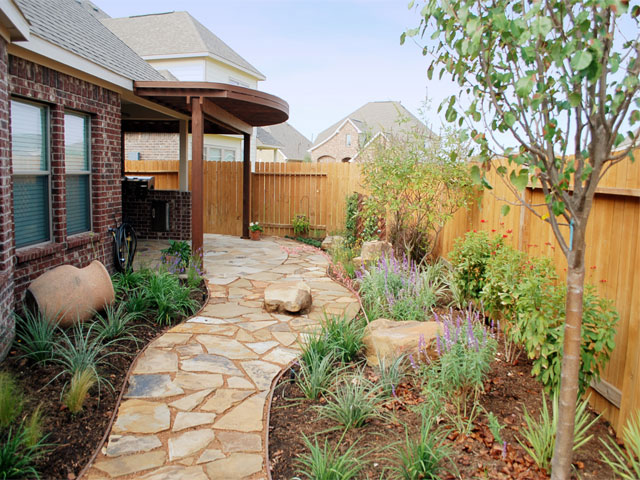 Feeling a bit artistic for your patio cover? We can also customize your roof to accommodate any shape. In this case, the owner wanted a circular one to carry over the soft edges of the patio path below.