Beat the summer heat with these 5 cool and calm ideas for installing fountains or ponds in your yard. Bring a sense of peace and calm as the burbling waters of your artificial brook give off an ambiance perfect for your relaxation goals!
My Cup Runneth Over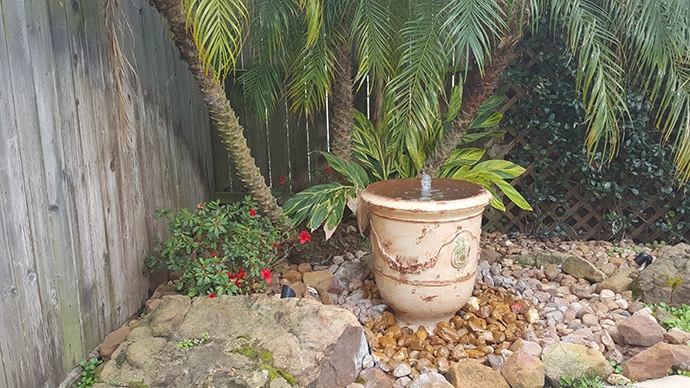 For those who would like a soothing and symbolical reminder of all the blessings they have received, this small fountain installation is an artistic way to do it. Gaining inspiration from the Bible verse, "My cup runneth over,…" this fountain serves a minimalist reminder that you are blessed despite everything else that is happening in your life. This fountain is also a great addition if you are working towards a rest and relaxation theme for your outdoors!
Avant-garde Fountain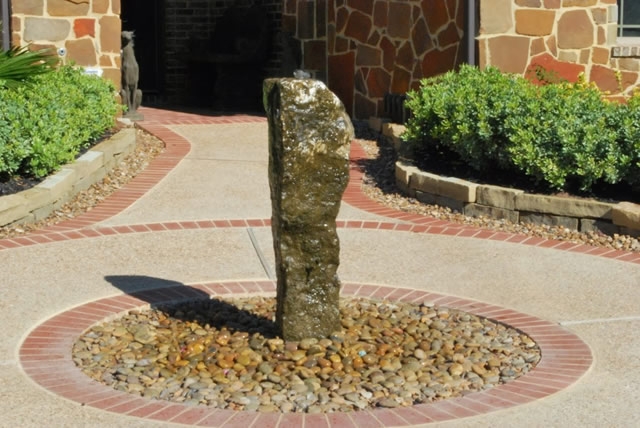 For those wanting a modern touch to their water feature, this is one way of executing it elegantly and inexpensively. Combining two elemental features, water and rock, this fountain becomes an interesting and avant-garde focal point for your patio!
Bonsai Falls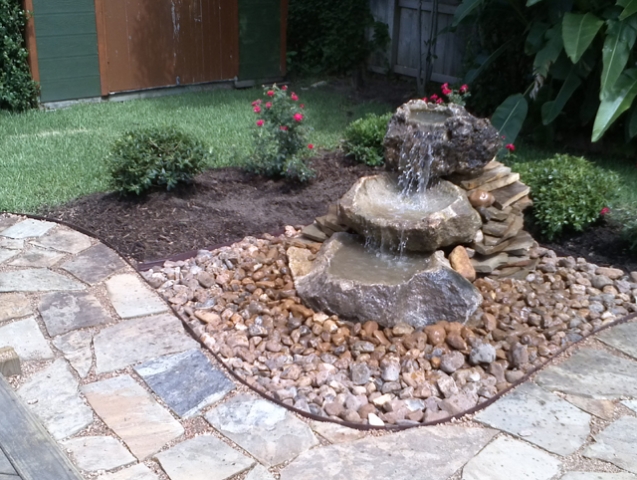 If you think a falls is always a marvelous sight to behold, then maybe you'd like a small falls installed by the corner of your yard. A simple falls setup like this uses carefully chosen slabs of rocks which when piled together lets the water spill over gracefully achieving the miniature falls look effortlessly. Highlight a nook with this understated fountain design.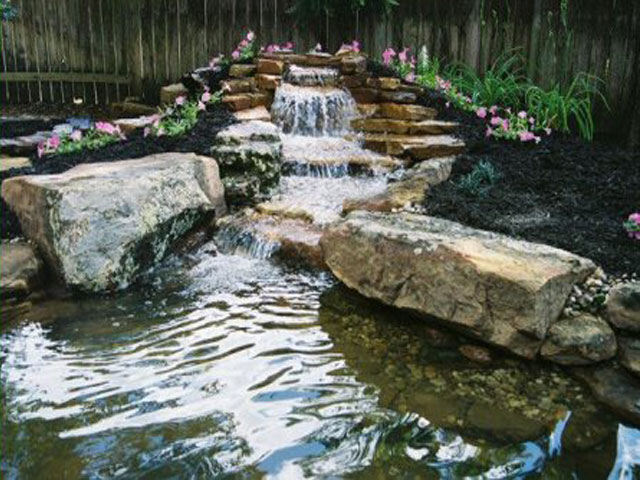 However, if you have the space for it, why not install it at a medium-scale level like this falls and stream combination. Have the water spill from 3-4 levels down until it gently cascades into a peaceful manmade stream. You might not have your house by a river but you definitely can make a stream in your yard. The clever use of slabs of naturally cut rocks also adds a rustic, natural and earthy feel to your water feature.
The Courtyard Fountain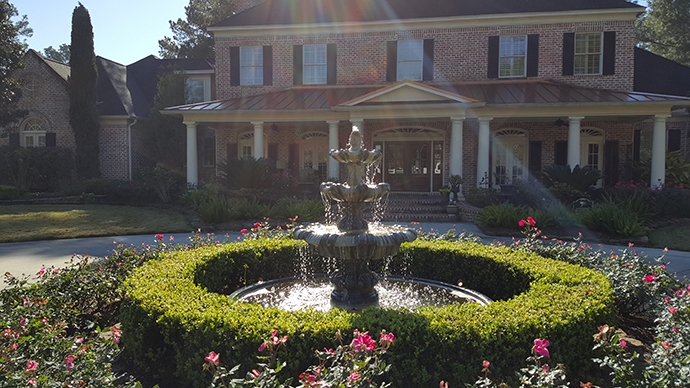 Last but not the least, raise your curb appeal game with this courtyard fountain right in your driveway. It creates an interesting focal point while giving a sense of direction to the roundabout right in your patio.