See how a simple pergola installation can transform an open patio from drab to fab instantly!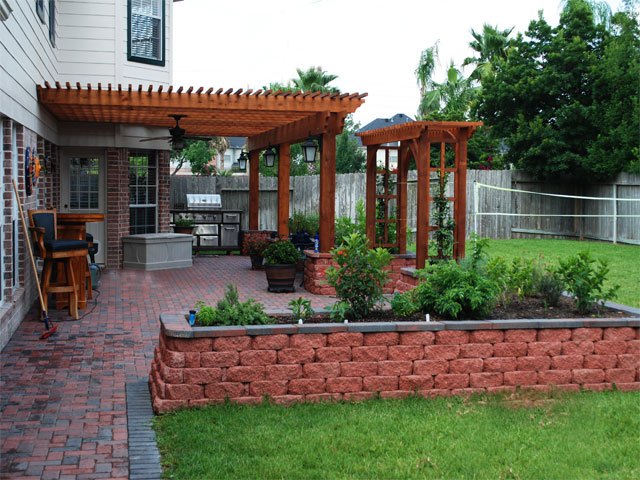 This patio has come full circle from being an empty patio space to a multi-functioning outdoor space with a pergola installation.
Between solid patio covers and an open patio, a pergola patio cover sits prettily in between providing home owners a middle option. Giving shade while keeping your patio open and airy, a pergola becomes a natural fit linking your outdoors and indoors seamlessly.
Whether attached or detached to the house exterior, a pergola is also a flexible patio cover, adjusting to the space you need coverage. It can also be propped as a siding providing shade to the perimeters of your home.
In terms of materials, it's totally up to the owner's discretion whether to use local wood, reclaimed ones, or even metal beams. In case of using naturally occurring materials like wood, pergolas can easily last for decades with periodic maintenance over the course of a few years.
Another unique feature a pergola offers is that it can also double as an extension of your landscaping. From hanging your plants, adorning your pergola beams and posts with beautiful vines, a pergola can easily transform into a seating paradise which can make you feel as if you're in the heart of your garden.
This is especially true if you will use naturally reclaimed wood for your pergola, adding nature's beauty to the rustic wood element.
A cozy option providing more room to lounge and relax in while creating an airy and open space is something truly unique only a pergola patio cover can achieve for your space. If you want to know more about installing a pergola or want an expert to guide you on how a pergola best fits your outdoor space, call us today for a free, no-obligation consultation. Schedule a free in-home visit with us today!